It's officially that time of the year: Engagement Season! Around the holidays people start to pop the question and rings are put on fingers promising forever. Its completely magical. The extra fun part? Telling your loved ones the big news! With all of the hubbub surrounding the busy couple of months, you should announce your holiday engagement in a fun way. It can be extra appreciated (and who doesn't love a good surprise??)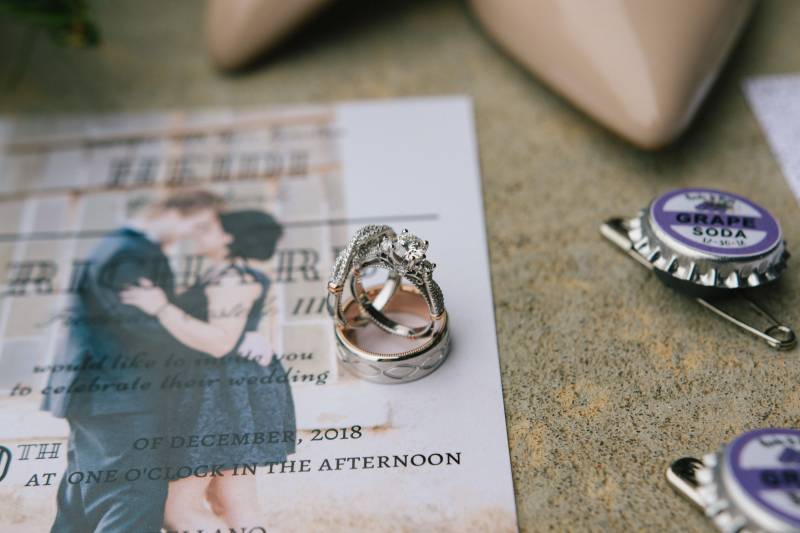 Here are a few of our favorite ways to slyly announce your holiday engagement:
The Ornament Engagement
Put a simple green or red ornament into a small gift bag for your parents or loved ones and have Engaged: 2019 written on it in a beautiful cursive font. Don't forget to videotape their reactions!
Coffee Addicts For Life
Show-up to your next family brunch or Christmas morning gift opening with Starbucks for everyone. Make sure the workers write fun quips like, Mother of the Bride, Father of the Bride, Groom-to-Be, etc. on the cups!
Snap A Pic
Ask someone you want to reveal to to take a photo of the two of you sneaking a kiss under the misletoe. As the shutter snaps, put your ring finger out and capture a super cute moment!
In 2020 I Will...
If you're hosting a New Years Eve party, have an "In 2020 I Will" wall and ask everyone to write and take a picture with their resolution. Have yours be, "I Will Become a Mrs.", "I Will Walk Down the Aisle." , etc.
Prepare a Toast
At a family or friend gathering, prepare a short toast to celebrate the amazing year you've all had and end with the engagement news + how it excites you both to spend the rest of your lives together.
Photo Credit: From Britt's Eye View Photography